Raw & Real Reflections On Business & Community
There's no rule book for leading with a S.P.A.R.K. There's no "right way". No silver bullet.
To have a big vision, and to be on a mission to attain something that's never been done before is complex to say the least.
To dream of a day where all our children and ALL people (regardless of race, home language, zip-code, background, sexual orientation, generation, gender, body type) feel a sense of belonging, inclusion, and have equitable conditions–that dream is beautiful, bold, multifaceted, & nuanced.
So, as the leader of this movement, I've found myself BOTH paving my own big, exciting path AND constantly needing to pause and filter my decisions through my core values–because the tsunami of information (advice, strategies, needs, and requests) gets stronger and larger as this movement grows.
As I mentioned in my Facebook Live last night, and as I close out 2017, I'm ready to release all the "SHOULDS," (self-imposed or suggested by others). I'm ready to release them fully–so I have space to embrace the ease that comes with trusting my intuition.
Because, to lead with a S.P.A.R.K. is to embrace the radiance within. To lead with authenticity, intentionality, and integrity. Which means that we must release the energy that dims our light.
So, for me, 2018 will be the year of B.I.G. shifts, of crystal clarity, & a year of building on a solid foundation with integrity.
It's interesting, ever since I shared the Brene Brown quote with my Facebook Group (here's my original post) on living B.I.G., I made a choice to lead with

b

oundaries,

i

ntegrity, &

g

enerosity, AND with intentional practices. Since then, I've noticed a world of a difference.
I reflected, journaled, and was really honest with myself as I asked myself versions of this question: "To what degree am I REALLY living my life with Boundaries, Integrity, and Generosity — and in alignment with my values?"
Sometimes questions are easy to ask others, but slowing down and truly asking ourselves, that's not always as easy. I looked back on decisions of 2017 and reflected on where I felt resistance or was out of alignment with my core values–usually in subtle ways, but still–out of alignment. And I reflected on how that impacted me.
To be honest, this type of reflection was vulnerable, and it's even more vulnerable to share with others.
I share this (and choose to learn in public) with the hopes that my reflections help give you permission to learn in public in your own way.
So, here's one insight that I discovered: I had a lot of resistance to the "businessy" side of S.P.A.R.K. For quite a while.
If you know me, you likely know that my background is in education. I'm a content-creating machine, AND all my business training has happened in accelerator programs & incubators over the past 1.5 years. That's a lot of learning in a short period of time.
Because I LOVE helping people, when I first started out as an entrepreneur, I found that owning my worth/value and putting a dollar sign on a product/experience was very challenging for me. I even wanted to give away
SPARK For Humanity
decks for free at first! Then the reality sank in.
Consciously or not, that resistance showed up for me in subtle ways. The way I had been doing sales and marketing (and was encouraged to do so) felt out of alignment with my values my first year of doing business. I don't think I reached my highest potential because I was struggling to find my voice as an entrepreneur and new Business Woman.
The more I shared where I was at, however, the more I learned that other women struggle with the same things.
To be clear, I have no regrets. I have always done the best that I can with the tools that I had. I believe that every lesson served me and met me at the right moment in time. I just now have clarity around what needs to be released so I can expand and receive the blessings on the horizon
.
I also realized something important: when we're building new "muscle" and learning new skills, we're usually always "sore", and it can therefore be very difficult to discern exactly what's out of alignment. Everything felt stretched. And not having clarity can was difficult. 
SO, I did a lot of soul-searching, and I reflected with people I trusted.
Asked a lot of questions. Listened to a lot of feedback. Asked for specific help from experts (who are aligned with my values/mission) for support with my rebrand that's on the horizon.
And now, it feels SO good to be in a place of deeper alignment. To know my worth, and my limits, and to stand firmly in that place. Every time I say "No thank you. I'm honored that you asked, but I'm working on setting boundaries…" (to something that's out of alignment with my values) it feels amazing.
And I believe that the more female leaders we have leading from that place, the better off our communities will be.
So, as I gear up and launch my 3rd
SPARK Leadership
 Cohort, (which starts on 1/8) I'm doing things differently this time. 
No more "SHOULDS". No more shiny objects. No more new launch strategies. I refuse to squeeze my SPARK into someone else's cookie-cutter. I've been encouraged to spend countless hours and dollars on this, that, and the other business strategy, and I now see exactly why I had resistance.
I am starting where the SPARK began: my community. Because I have always believed that–within communities, we have the capacity to solve our own problems–with the right conditions and supports.
And the quote below rings so true to me.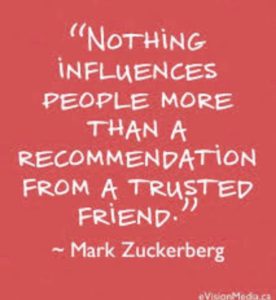 So, I'm leaning in to my intuition, and I'm asking you, friend to friend, if you can help me out, and I want you to think about where you need help too (I'll ask you at the end).
Cohorts 1 & 2 have blown me away. I will we will have a community of fearless leaders who care about inclusion and are deeply dedicated to their cause.
I'm wanting to expand our impact and grow the cohort from 10 leaders to 15-20.
Do you think we can do it?
If so, I'm flexing new muscles and asking you if you have any friends/colleagues who…
Are at the beginning, middle, or end of a big CHANGE / transition and need tools to navigate and adapt
Have a desire to COMMUNICATE more confidently about race, inclusion, & diversity with more self-awareness (of their blind spots) & alignment with their values
Sense tension in their COMMUNITY and want to be a catalyst for more inclusive experiences and conversations

Are feeling overwhelmed and lacking CLARITY because there is too much on their plate

Want to get better at navigating CONFLICTS within their organization/team
Maybe you might even resonate with some of the 5 C's above. If so, it would be my honor to support you.
Because I believe that when we have more leaders at their best, being intentional, inclusive and adaptive, they cause ripple effects of hope & connection for humanity.
The S.P.A.R.K. Leadership Program is a source of pride and joy for me, and I know B.I.G. shifts will begin on 1/8/2018.
AND, in the spirit of Leading B.I.G., 3 final things:
🔥
I'd love to hear where YOU need support. What recommendation / reference would be helpful for you right now? Or what problem do you need help solving? Comment below!
#togetherwerise
🔥
For our SPARK Family only, I'm offering $50 off AND a bonus 30 min coaching session until next Wednesday, 1/3. To get this discount, applicants must be a part of our FB group and mention the "SPARK FB GROUP" in the application, so feel free to invite folks to join us in here!
🔥
Any other reactions/questions? Comment away.
With love, for justice,
Rachel