Why Internalizing What We Hear Is Important
Between 70 and 80% of our day is engaging in some form of communication with about 55% of that time dedicated to listening. Even so, most people can only actually remember between 17-25% of what they hear. 93% of all communication is nonverbal. (recent report)
I've come to realize that there are three levels of listening: listening, hearing, and then there's internalizing.
Hearing:
We chunk information as quickly as possible
What is this information?

Is it worth my attention?
Listening:
We make connections and make-meaning
What does this information really mean?

We listen before reacting/defending (

Put Out The Fire: Stop think respond)
Internalizing:
We take the time to really reflect and process:
What else is going on that maybe isn't being said?

Do I connect with and resonate with this?

If not, what information is needed in the moment?

Empathize – Can I imagine what it's like to be them in this moment?
As a coach, I see internalizing is missing in a lot of conversations, and it is holding us back as leaders with diverse teams who need to process nuanced information.
Roger O. Crockett wrote for the Harvard Business Review that "Some call this sort of multicultural interaction "listening with empathy." Janet Reid, a multicultural expert and managing partner of Global Novations, which does corporate diversity consulting, describes it as listening to connect with a person's feelings and thoughts. "To do so, you not only have to train your ear," she says, "you have to build your multicultural muscle. You have to slow down your knee-jerk reaction to talk over people and listen in the cadence and rhythm [of their culture]."
If the person we're listening to is frustrated, I have to remember that underneath all frustration is something deeper. It's my responsibility to listen carefully and try to understand what is driving the frustration.
Internalizing means being transparent in our processing. It's okay to say, "I'm still processing and trying to figure out how I can help." or "I'm working on being a better listener and I don't want to make assumptions. What do you feel you need right now?"
2 things that we always can do to be better listeners:
Hold up the mirror: reflect on your own reactions, tone, body-language, and try our best to empathize
Speak with intention: say some version of "I hear you. How can I support you?"
Because, to be listed to–fully, to be heard, to have space held for us–is a powerful thing.
We support leaders not only to be better listeners, but also to be conscious, courageous communicators in our  SPARK Leadership courses.
Now, it's your turn to reflect on your listening…
One question to reflect on on your own:
–> When was the last time you felt FULLY heard, seen, & understood? How does that make you feel? 
One question for you to respond to below:
–> What's something you can do today to be the listener you hope for? 
If this topic interests you, you may also resonate with three of my other blogs: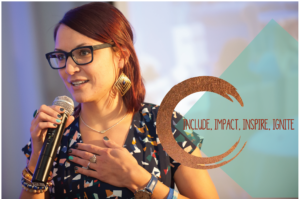 Rachel Rosen, the founder of S.P.A.R.K. Community and S.P.A.R.K. Leadership, is on a mission to start a global conversation about inclusion, empathy, and racial equity. With a Masters from Stanford, and extensive training in leadership, coaching, team and organizational development, S.P.A.R.K. experiences are grounded in theory and practice–all in service of making the world a better place. With love. For justice. Want to know your SPARK Leadership strengths and growth areas? Check out our self-assessment here. 
PS- For the next few weeks I have carved out space to support more leaders. If you'd like to talk more about working on effective communication strategies and/or what SPARK Leadership looks like, it would be my honor to support you. Feel free to book your 20 minute complimentary strategy session here.