Hi, I'm Rachel V Rosen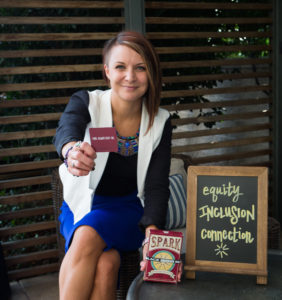 I'm a facilitator, inclusion strategist, and the founder of S.P.A.R.K., a community-building card-game that helps create conditions for equity / inclusion work.
I help educational leaders and institutions make progress on their equity and inclusion goals with intentionality. I partner with leaders committed to equity, holding space for crucial conversations, providing assessments (to surface gaps and challenges), strategy, and implementation support.
"Rachel's magic is that she unleashes her warmth and humor on even the most tender and tense of issues. By bringing her fully sparked humanity to all she does, she ignites the humanity in us. Rachel is a gift to us all!"
– Debby Irving, Racial Justice Educator & Author of Waking Up White
"Rachel Rosen is a unique maverick in the diversity and inclusion field because of how she incorporates intersectionality into her work. Her talks and workshops are not only informational but they inspire action. I'd highly recommend her to any organization looking for a dynamic leader, speaker and changemaker. You won't regret it."
– Tayo Rockson, Founder / CEO of UYD Management