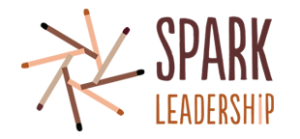 Rachel helps her clients create an infrastructure for inclusion with critical reflection & intentional action. She leads a multi-tiered enterprise, S.P.A.R.K., comprised of a team-building product, an equity leadership development, and she is also in the process of developing an App for educators, all of which promote and develop habits of the heart and mind with an equity lens.
The essential question S.P.A.R.K. aims to answer is this: How do we prepare leaders of diverse (multicultural, multigenerational, multiracial, intersectional) teams to be intentional, equitable, catalytic, and adaptive, in their approach–during such a time of uncertainty and transition?
Her hypothesis—after years of supporting educators, executives, and administrators across the country—rests on the deeply held belief that leaders are capable of solving their own problems, when they have the right conditions and strategic support. Her intentional support allows leaders and communities to align their vision, values, systems, and actions with intentionality–in order to have maximal impact with sustained, equitable results.
Rachel tends to support her clients around what she refers to as the Power C's, which are the five, interconnected layers that make being a culturally conscious leader so complex. She supports her clients to strengthen and develop any one(s) of the following areas with intentionality: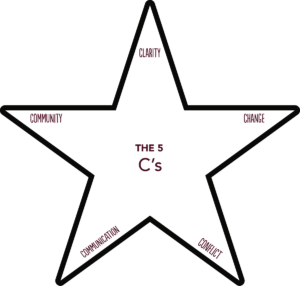 Clarity regarding having an inclusive vision, mission, values, and infrastructure
Communicating with consciousness (strategizing on talking points, 1:1 conversations, etc.)
Community-dynamics that are equitable, inclusive, and facilitated with intentionality
Change-management strategy (for navigating big transitions and responding to critical incidences)
Conflict-management systems in place, so the community invites divergent thinking, innovation, and anticipates that misunderstandings will occur on diverse teams
Most S.P.A.R.K. leadership consulting services involve these four strategic moves: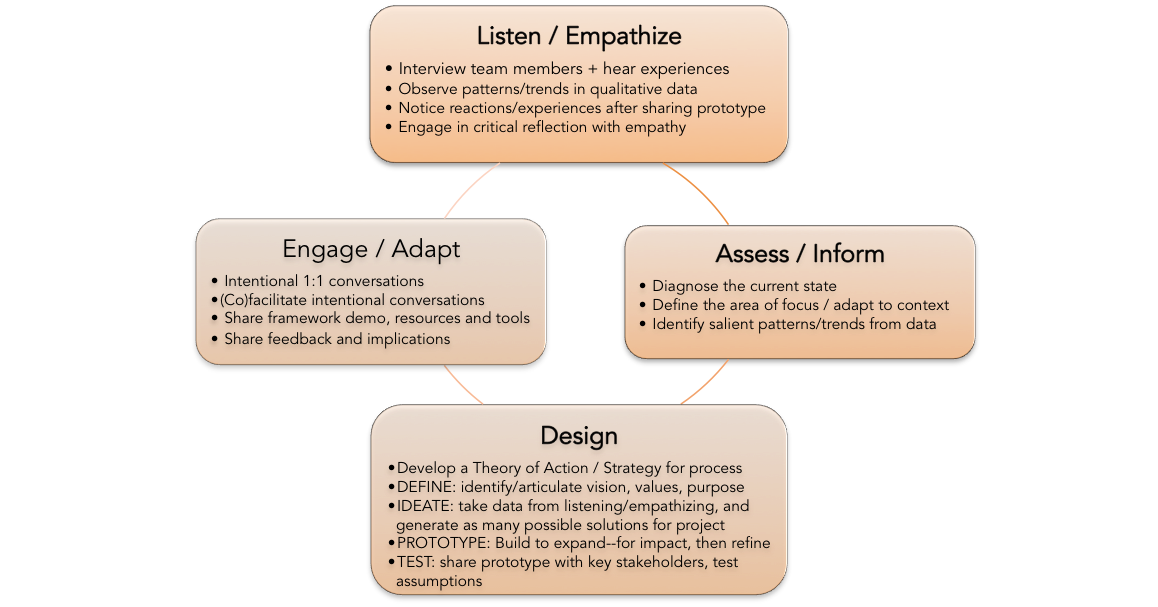 Rachel invites her clients to explore content grounded in latest research on being systemically aware, inclusive, adaptive, and culturally conscious at every level. She offers strategic support so her clients can realize their visions and accomplish your goals with integrity and intentionality.
Truly including and honoring diverse perspectives in our systems requires that we look at three different layers intentionality so we can have maximal impact for all.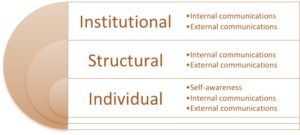 With Intentional alignment and communication at every level, internally and externally, we are able to better understand both the root cause of equity challenges and the strategy for developing an infrastructure for inclusion. 
One framework that is foundational in her work is the Six Circle Model, by Steve Zuieback, which reminds us that living systems must balance the relational and technical work. He describes the six-circle model as:
"A model that embraces a set of principles and beliefs about how groups of people operate in systems and specifically in change efforts. The focus is on building "below the green line" information, relationships, connections and shared meaning. Working below the green line builds a solid foundation of permission, trust, passion and commitment."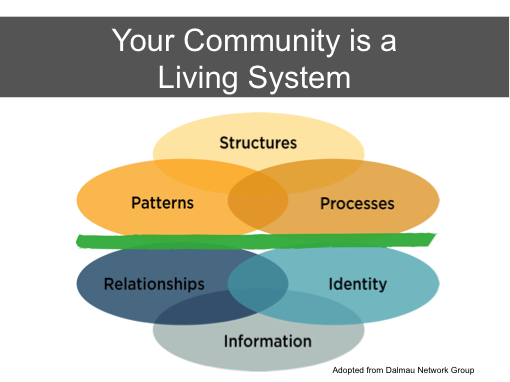 Working together, we co-construct a scope of work that is aligned with the priorities and needs of your system, tending to the relational and technical dynamics. We'll also make progress on your goals for inclusion and equity with a common language, aligned values and systems, and intentional action steps.
Other frameworks and resources that have been formative in Rachel's approach are The National Equity Project, john powell's work, and Race Forward's reports (to name a few).
If you'd like to talk more about potentially working together, submit a request here.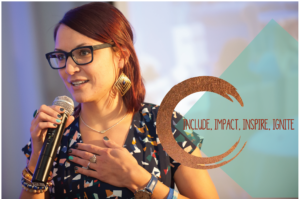 Rachel Rosen, a seasoned facilitator, racial equity leadership coach, and LGBTQ Advocate founded S.P.A.R.K. in 2016. S.P.A.R.K. offerings sit at the nexus of Rachel's personal and professional passions, and she is on a mission to bring more empathy and inclusion to the world. With a Masters from Stanford, as well as extensive training in leadership and organizational development, S.P.A.R.K. experiences are grounded in theory and practice. In her 6+ years as a coach and facilitator, Rachel has supported communities to come together across racial, gender, sexual identity differences, and cultural differences, facilitating conversations about implicit bias, systemic oppression, and racial equity.
Some of her clients + partnerships include: