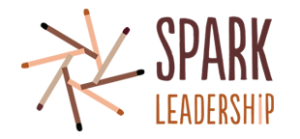 Rachel helps her clients create an infrastructure for DEI (Diversity, Equity, and Inclusion) with critical reflection & intentional action. 
The essential question Rachel and S.P.A.R.K. aims to answer is this: What will be required of us in order to create conditions for equity, inclusion, and culturally responsive organizations, and how can we catalyze courageous leadership at every level of our systems? 
Her hypothesis—after years of supporting educators, executives, and administrators across the country—rests on the deeply held belief that leaders are capable of solving their own problems, when they have the right conditions and strategic support. Her intentional support allows leaders and communities to align their vision, values, systems, and actions with intentionality–in order to have maximal impact with sustained, equitable results.
Rachel's consulting approach involves these four intentional moves: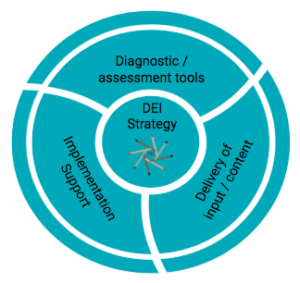 Rachel offers strategic support so her clients can sustain results, realize their visions, accomplish their goals with integrity and intentionality.
Truly including and honoring diverse perspectives in our systems requires that we look at three different layers intentionality so we can have maximal impact for all. Rachel invites her clients to explore content grounded in latest research on being systemically aware, inclusive, adaptive, and culturally conscious at every level.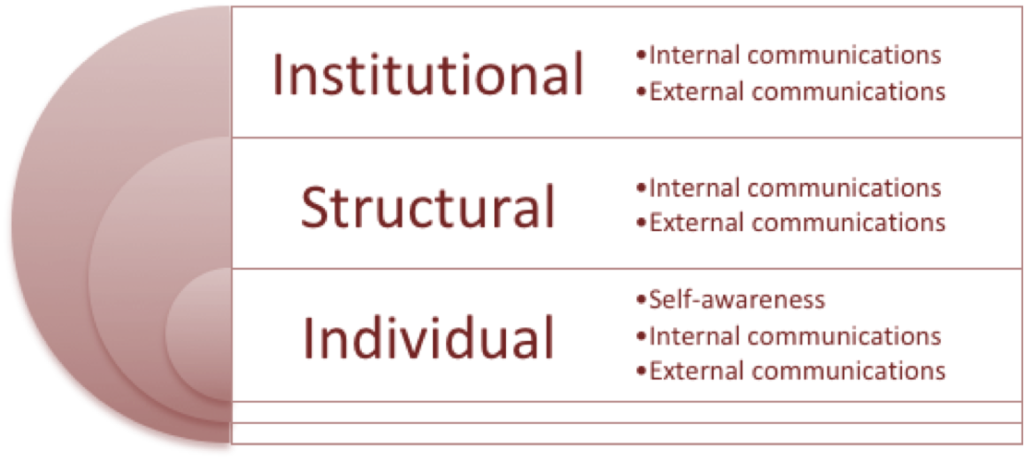 This framework allows us to understand our blindspots and explore the root causes of our equity challenges with intentionality. 
Working together, we co-construct a scope of work that is aligned with the priorities and needs of your system, tending to the relational and technical dynamics. We'll also make progress on your goals for inclusion and equity with a common language, aligned values and systems, and intentional action steps.
About Rachel: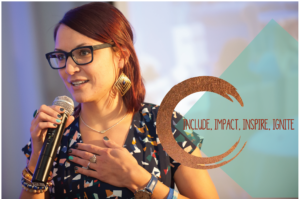 As the principal strategist and consultant, Rachel leads projects and supports teams to align their goals with their core values, systems, and actions with intentionality. With a Masters from Stanford, over a decade of experience working in education, her work is grounded in theory and practice.  Rachel's approach, as a facilitator, is collaborative and intentional—with an intersectional lens—as someone in the LGBTQIA community.  In her years of facilitating conversations about systemic oppression, unconscious bias, and untangling white supremacy culture characteristics, Rachel has seen a lot of patterns play out and has a lot of lessons-learned. The most persistent pattern is what Rachel calls the "intention gap", where intentions don't align with impact. She will always consider herself a work-in-progress, and she has learned to embrace the fact that unlearning, unpacking, and changing habits takes time. Given that, she partners with clients who are aligned with her core values and who are committed to addressing the root cause of the challenges/gaps in their systems.
If you'd like to talk about potentially partnering and working together, submit a request here.
Some of her clients + partnerships have included: